Azienda Agricola Biologica con Frantoio
Produzione Olio Extravergine di Oliva
The Farm
Our Organic Farm is situated in Gargnano (BS), on the West coast of Lake Garda, in the park called "Alto Garda Bresciano" - among hills - where, thanks to a particularly favorable microclimate, olive trees can grow and produce fruits as well, although this is one of the northernmost areas in the world for olive trees cultivation.
Our Company is certified and controlled by the "IMC" Institute ("Istituto Mediterraneo di Certificazione" - Certifying Mediterranean Institute), and it is inspected through controls on-the-spot during the complete production cycle, until the packaging process. Of course, neither antiparasitics, nor pesticides are used in our Farm, but – in case of need - just pheromone traps. Weekly controls on some samples of drupes are regularly performed.
Thanks to the accurate pruning, which is yearly carried out by experts, the perfect balance between plant growth and fruit production is assured
Hand picking of olives takes place at the time of fruit ripening, in order to obtain the best quality of the oil to be produced, in particular as regards fragrance and flavour. Extraction is carried out through mechanical processes on the same day of the olive picking, in the olive oil mill of the Farm, which is a continuous 2-phase oil mill (oil/moist olive residues), and it is composed of defoliator, washing system, knife crusher, vertical closed mixers (malaxers), and decanter.
First of all, olives are defoliated, washed, and then sent to the crusher. The mixture obtained is then put in the malaxers, where – thanks to the movement of the Archimedean screws – the oil production process starts. Being a delicate phase of the process, malaxers are constantly controlled, in order to maintain the temperature of the mixture between 20°C and 22°C. At the end of the malaxation process, the mixture is put inside the decanter, from which come out oil and olive residues without any water addition, preserving in this way the natural heritage related to the secret of the oil: polyphenols and vitamins.
The complete production process is performed by means of a production system in INOX AISI 304 stainless steel, in compliance with HACCP Standard.
During the storage period, the oil is kept in a proper air-conditioned place, inside special stainless steel containers saturated with inert gas, so as to prevent product oxidation.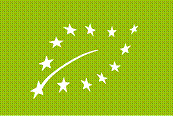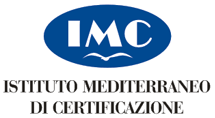 ---